The SSS Network / Phuket Hyperbaric Chamber Facility first opened its doors in 1996. This was the first diver recompression chamber in southern Thailand and the first HST facility out of currently 2 for the network in the Kingdom. This clinic operates in special liaison for other major medical adjunctive care with The Bangkok Hospital Siriroj.
Our Facility specializes in the medical care and treatment of recreational divers suffering from Decompression Sickness (DCS) or Arterial Gas Embolisms (AGE). Our recompression chamber serves the entire west coast of Thailand which stretches from the northern Border with Myanmar and south to the Malaysian border.
At Hyperbaric Services Thailand (HST), which is the Sub-aquatic Safety Services (SSS) worldwide network affiliate in Phuket, we are fortunate to have full medical services available on site provided in partnership with the international standard care facilities of Bangkok Hospital Siriroj.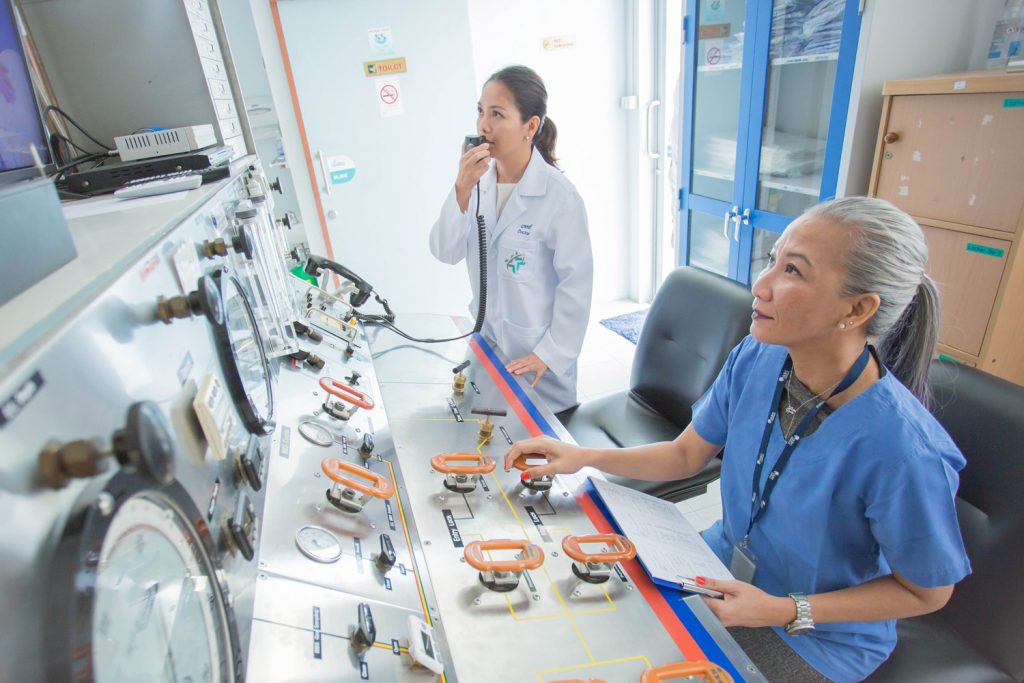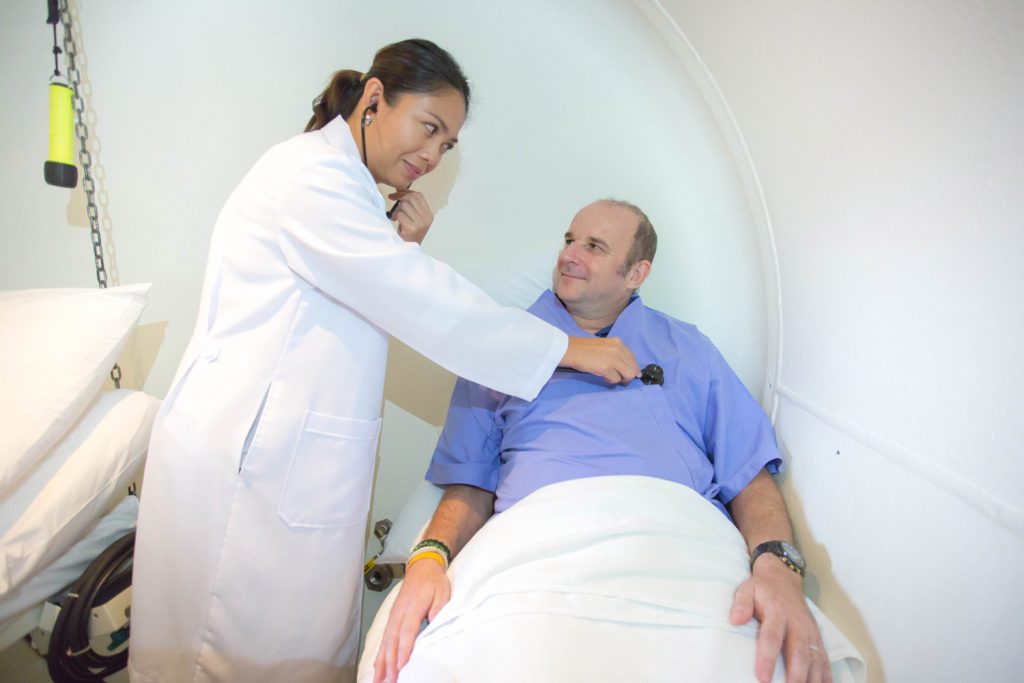 Our Chamber and Equipment
At the heart of any facility specializing in Hyperbaric Medicine is the chamber itself. The Phuket facility uses a Multiplace Recompression Chamber. It is equipped to accommodate up to 4 occupants at one time including the Inside Attendant, who accompanies the patients for the duration of the treatment. Voice communication between the chamber and the operators is maintained at all times, plus the interior of the chamber is monitored via video cameras as well as viewing ports.
A Multiplace Chamber allows a chamber technician to transfer additional supplies, a physician, or relief staff in or out of the chamber without interrupting the treatment. The chamber may be pressurized up to 165 feet (fsw) / 50 meters, allowing us to provide the table options as outlined in the U.S. Navy treatment protocols.
Many chambers used worldwide today can only be pressurized to a maximum of 60 feet (fsw) / 18 meters. While adequate for HBOT (Hyperbaric Oxygen Therapy) they are incapable of delivering the full range of available treatment protocols for all diving accidents.
Facilities and Location
SSS Phuket / Hyperbaric Services Thailand located at Bangkok Hospital Siriroj alliance provide divers and other patients with 24-hour, seven-day-a-week emergency services.
For superior service to ALL patients, but particularly foreigners– the on-site International Services department atBangkok Hospital Siriroj provides coordination in various aspects of patient needs including liaison with international insurers and insurance agencies and assistance with foreign embassies.
All the services on offer atBangkok Hospital Siriroj are provided to ensure that any hospital stay, for the patient and their family and friends, is taken care of smoothly. This is just one of the reasons that Hyperbaric Services Thailand and SSS Phuket, choose to be in partnership with this first